Alabama Crimson Tide
" High Tide In Miami "
2012 National Championship
15 Championships and Counting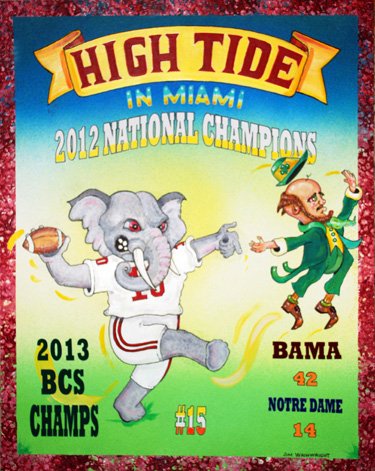 The size of all framable prints are 11'' x 14''.
Each print is numbered and signed by the artist.
The price is $20.00 plus shipping $5.95 plus applicable tax in Alabama.

If writing a check: Please make checks to SunCoast Graphics or Jim Wainwright. Mailing address: 801 Timbers Dr. , Mobile, AL. 36695
Dealer inquiries welcome!