"Alabama Victory Print 2020"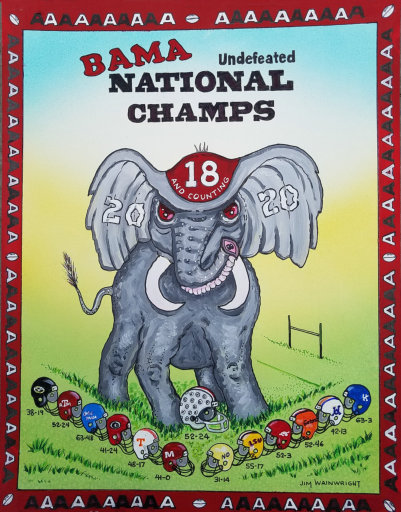 Check out our Latest Sports Prints
"THE JOLLY LEPRECAUN"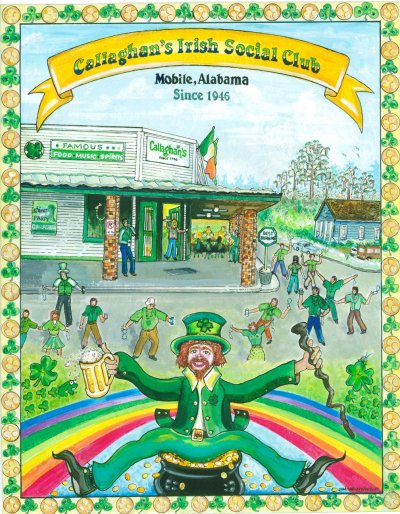 Callaghan's Irish Social Club
Mobile, AL
It is truly a paradise when you can view it all first hand.

I always find
myself mesmerized by
the colors of nature and
the complexity of it all.




The gulf of Mexico and
the Caribbean Sea have
inspired me to write,
photograph and paint
what I see underwater ...
and on land.

Jim Wainwright
Jim has traveled extensively as an active scuba instructor to many parts of the world to capture his photo series. His photo art is a combination of abstract, real, and surreal aspects of photography as it pertains to the flair, texture and color associated with fine art.

It remains important to him to focus on images with marketability that have a rare appeal. He endeavors to create or capture images that create mood, smiles and even some laughter. Viewers tend to have the feeling of almost being there.

Although Jim takes a serious approach to his images. He says the most joy he gets is knowing that his images are different and widely accepted as unique.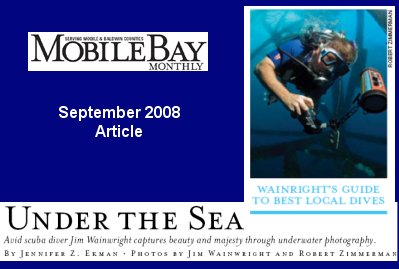 Can't view this image? You may need Adobe Reader. It's free to download.